Natalia Shaposhnikova, 1979
[Bangs; as always.]
sqq. мастер спорта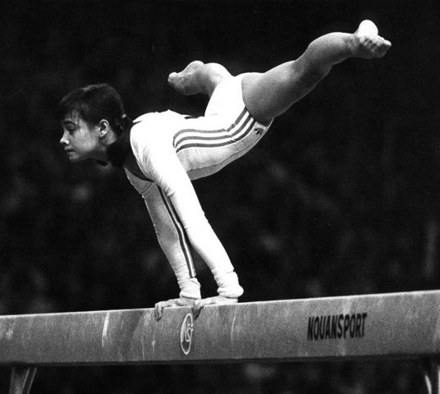 Natalia Shaposhnikova, 1979
sqq. мастер спорта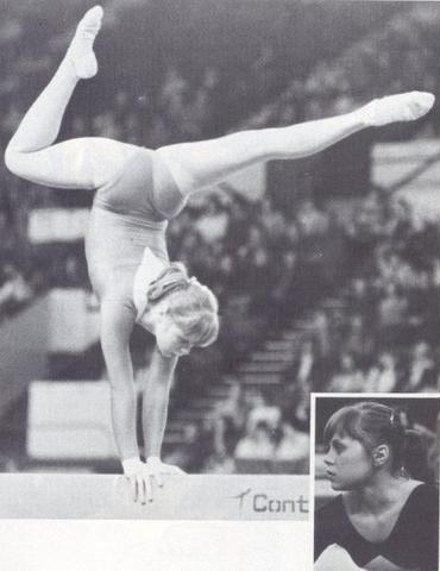 sqq. мастер спорта
Prague, 1977
* 01.06.1960 - † 22.12.2006

In memory of Elena Mukhina.
Olga Korbut; Vilnius, 1975
Ludmilla Tourischeva, World Cup, London; 1975
The bars collapsed a few inches behind Tourischeva, but she never looked back. Instead, she went on with her final salute to the crowd and to the judges, before walking off and leaving what remained of the apparatus. What could possibly be more marvelous than this?
sqq. Complete Routine