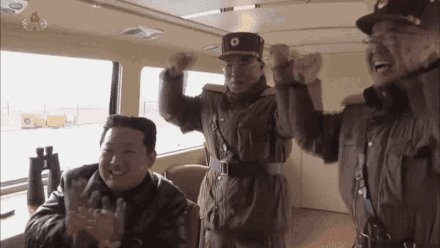 [Feel the Juche; thank.]
I feat on solitude, I will never miss the crowd.
— Charles Bukowski
sqq. *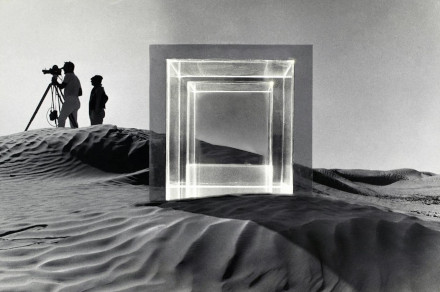 TELE-MACK; fotografiert von Edwin Braun, 1968
All of us are in some sort of theatre we create for ourselves
— Werner Herzog
sqq. *
The crowd is the gathering place of the weakest; true creation is a solitary act.
— Charles Bukowski
sqq. *
I never even thought about whether or not they understand what I'm doing [...] the emotional reaction is all that matters, as long as there's some feeling of communication, it isn't necessary that it be understood.
— John Coltrane
Ilya and Emilia Kabakov | Labyrinth [My Mother's Album] | 1990
Labyrinth [My Mother's Album] is a large-scale installation consisting of a series of narrow corridors leading in a maze-like double spiral. The viewer enters the installation through a door and is lead through progressively shorter corridors at right angles until he or she enters a small space in the centre of the labyrinth. This room, only a square metre in size, contains bits of wood and other debris. A recording of the artist plaintively singing Russian romantic songs is audible in this room; the music can be heard faintly throughout the installation. The corridors then continue until the viewer exits the installation through another door.
sqq. *
I have frequently seen people become neurotic when they content themselves with inadequate or wrong answers to the questions of life. They seek position, marriage, reputation, outward success of money, and remain unhappy […] even when they have attained what they were seeking. Such people are usually confined within too narrow a spiritual horizon. Their life has not sufficient content, sufficient meaning. If they are enabled to develop into more spacious personalities, the neurosis generally disappears.
— Carl Jung
Szenen aus: Raspad; inszeniert von Mikhail Belikov, 1990
Wir machen Heimatmusik aus dem Rhein-Ruhr-Gebiet.
— Ralf Hütter
sqq. *
I'm very solitary, that's all. […] I can't dismiss it. Inside, I'm very much in communication with a lot of people and things who absolutely don't know I'm in communication with them.
— Jean-Luc Godard
Jazz stands for freedom. It's supposed to be the voice of freedom: Get out there and improvise, and take chances, and don't be a perfectionist - leave that to the classical musicians.
— Dave Brubeck
sqq. *
As close as you can for as long as it lasts.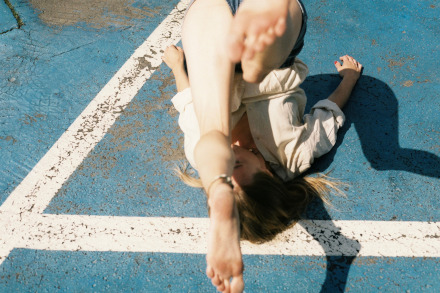 Für viele ist Freiheit eine Last.
Schon verrückt, wie sich die Kreise manchmal
öffnen, überschneiden und wieder schließen.

— Klaus Schulze
Gehe in die Tiefe, nicht in die Weite.
I am consistent, you are not. I am a reflection of what is in you.
You are not a reflection of what is in me.
sqq. *
To return is impossible and to talk about it forbidden.
— Arseny Tarkovsky